This is a Sponsored post written by me on behalf of LEGO for SocialSpark. All opinions are 100% mine.
My 6 year old loves LEGOS. He is obsessed with them. More than once, he's said that he would like to be a lego guy, and now is his chance! This holiday season, LEGO has created an online experience called "minifigure family", which enables you to make your own custom LEGO minifigure holiday card.
Each member of your minifig family can be personalized to match skin tone, facial expressions, outfits, and more. Once you've got it set, you can save your minifig family to your computer, or share it via social media outlets. And it's totally FREE and way fun!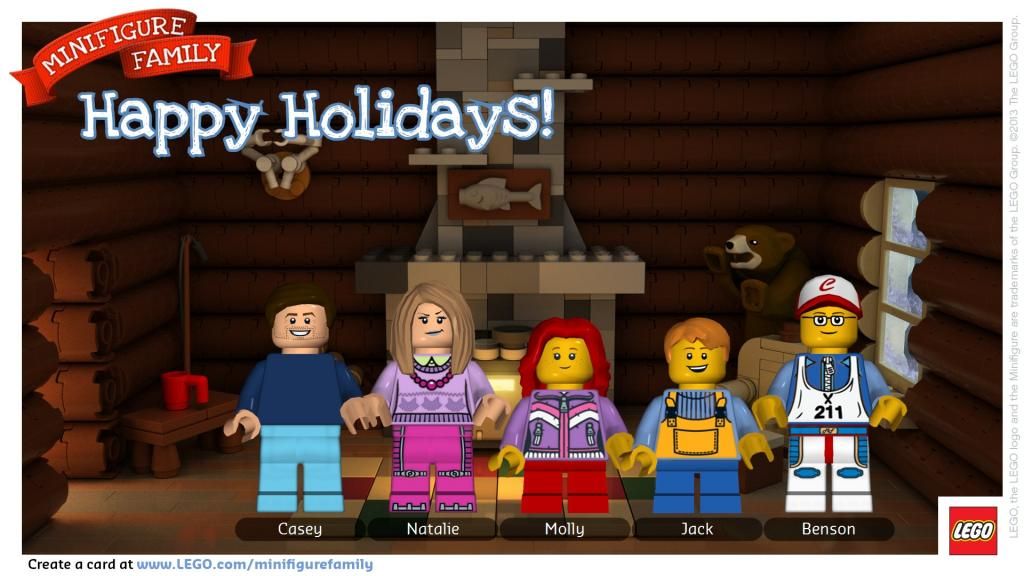 My kids and I got together and created this LEGO Minifigure Family, and it was hilarious! I let the kids choose our outfits, our facial expressions, and even our background. That bear in the cabin really sold them on this background! It was so much fun to do, and after we created this one, my kids wanted to go back and make us into a Christmas Family, so we made another minifigure family for the holidays…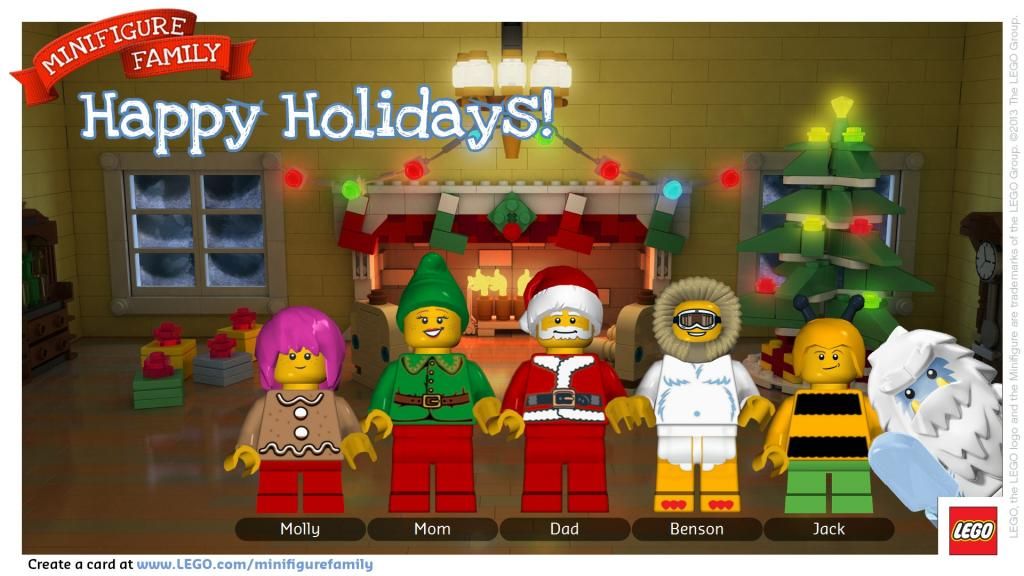 Except after we made Dad into Santa, and Mom into an elf, we got a little sidetracked on the rest. I'm not even sure what Benson is supposed to be, and I'm pretty sure Jack is a bumblebee! At least we are in a Christmasy house, right? But it was really fun to make these little LEGO families, and my kids had a blast imagining themselves as LEGO people.
Wouldn't this be so awesome for a family Christmas card? You can send it to your facebook page and other social channels straight from their website. I'm going to print ours out and display it this holiday season, because I think they are so cute and really fun for the kids. So make sure you click over and make your own LEGO Minifigure Family.